Cordona quickshifter for Supermoto use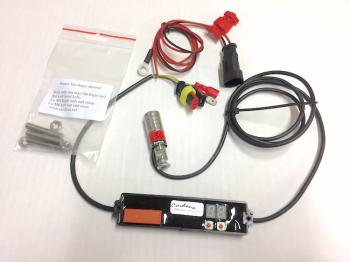 Perfect for any motorcycle without a lever system to change gears. Fits every Supermoto or Enduro motorcycle, because only the gear lever needs to be screwed onto the pedal.
The quick shifter is connected to the ignition or to the injection. A battery or a 9V battery on the motor is required for powering the module. Waterproof connector included. You can change the kill time to suit you, 10-99ms set to 65ms by default.
Fits every motor with a loose gear lever. Only € 399
If you have any questions or would like to order the quick shifter from us, please contact us.