Excel takasago supermoto velgrand 17x4.50 black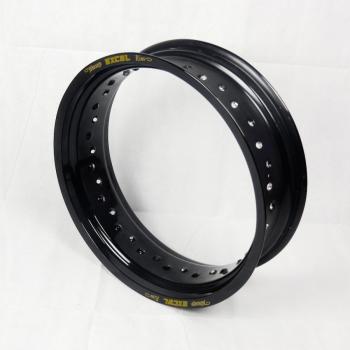 Price: € 349,00
Very strong and anodized rims from Excel. Available in both 32 and 36 holes.

The Excel rims can be applied to all hubs in combination with the correct spokes. OEM spokes can be too thin for the nipple holes of the Excel rims.
RK Excel rims are made of alloy from the 7000 series and have been used by almost all top riders for many years. The RK Excel rim remains the best, strongest and most used rim on the market.
Excel Takasago Rims are the benchmark for Supermoto, Cross and Enduro.
Excel motocross rims are designed to perform in the toughest competition.
Made in Japan
If you have any questions or would like to order this product, please contact us.