SMPro spokes stainless steel with colored nipples Supermoto 36 pieces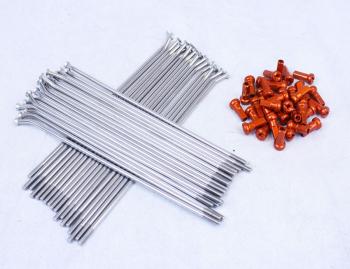 Price: € 99,00
36 stainless steel spokes for Supermoto wheel.
Comes with 36 aluminum spoke nipples in the desired color.
Orange
Blue
Black
gold
Red
Green
Purple
Rose
Available for both SMPro wheel and for replacement of your original spokes.
The world-famous 'Bulldog' stainless steel spoke was specially developed for the motocross, supermoto and off-road markets. These spokes are used by many of Europe's leading wheel builders.