SMPro dual color cerakote hunter orange/cobalt with white spokes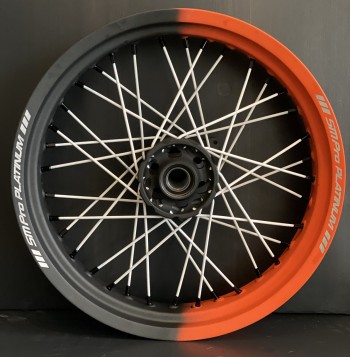 Price: € 1.332,00
Great color combination wheels for your Supermoto!
Smpro black hub.
Bulldog white stainless steel spokes.
Black nipples.
SMPro platinum rims cerakote hunter orange/cobalt.
17 x 3.50 front wheel.
17 x 5.00 rear wheel.
Incl. bearings, seals and spacers.

If you want to assemble your unique Supermoto wheels yourself, take a look at the unique configurator or contact us if you have any questions.